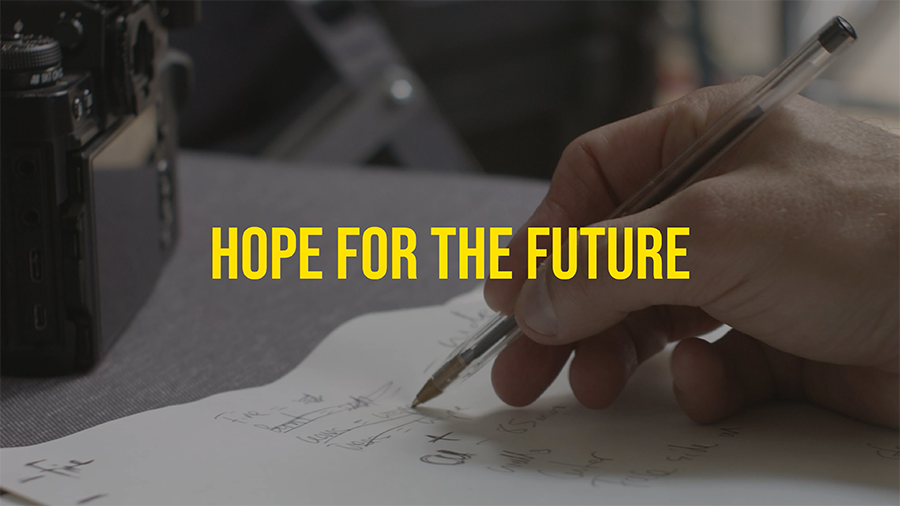 An Original song from Bastille
"Hope For The Future" is an original song written and performed by Dan Smith for the documentary film FROM DEVIL'S BREATH. The song was released in 2022 as a single and then on the album Give Me The Future + Dreams Of The Past.
Written in the heart of the Covid-19 lockdown, Dan created "Hope For The Future" as a reaction to the film's story of resilience in the face of immense grief. A special "Hope For The Future" music video was created by the same core team who created FROM DEVIL'S BREATH to connect the song to the film's urgent message about the climate crisis and the hope that can be found in collective action and community support.
The music video was directed by Academy Award-winning director Orlando von Einsiedel, director of FROM DEVIL'S BREATH, and gives fans an intimate glimpse into Dan's home where he first saw the film and created the song.
BEHIND-THE-SCENES OF THE MUSIC VIDEO